Part time
Salary/Hourly Rate: £21,000 to £23,000 per year, pro rata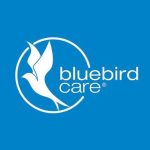 Website Bluebird Care
Reports to: Registered Care Manager
Purpose of role
To make sure we have the right number of people, with the right skills, knowledge and understanding to meet the needs of the business. Compassionate, competent staff are key to providing safe, high quality homecare services that respond to our customers' needs and preferences.
Key responsibilities
• To develop and implement a training strategy and programme so that all staff are suitably trained and qualified to meet the needs of the customers enbling each customer to receive the care and support they need to lead dignified, fulfilling lives as far as they are able
Duties
Training:·
• Plan, prepare and deliver induction and other necessary training for all teams and employee groups.
• Draw upon a range of methods to support staff to learn about best care practice, to keep their skills and knowledge up to date and to continue their professional development e.g. eLearning, classroom based training, on the job practice, etc.
• Arrange training for staff to attend, eLearning in the office or at home or classroom based training, liase with Area Supervisors and staff to ensure they are aware of their training courses.
• Source additional training that will enhance staff's skills and knowledge, free or paid for staff to attend, book and ensure staff attend.
• Provide KPI reports to the leadership team.
• Ensure that learning methods are cost effective and make improvements where necessary.
• Build positive working relationships with staff and other professionals in the field of health and social care
• Maintain accurate and up to date records relating to training and development, ensuring that staff's training files are up to date, including Training Matrix.
• Keep own practice and knowledge relevant through research, meetings and attending courses.
• Be prepared to work flexibly as part of the Bluebird Care team.
This list is not exhaustive and from time to time you may be required to undertake additional duties.
Role specification
This provides a picture of the skills, knowledge and experience you must have to carry out the role. You should demonstrate how you meet the 'essential criteria' by giving examples where possible. We will use this information to select suitable applicants for this post.
ESSENTIAL CRITERIA
Personal attributes
• Kind and Caring – compassionate towards others who need support.
• Professional and Respected – excellent time keeper, reliable and understanding of professional boundaries. Dedicated to non-discriminatory care practice. This means respecting people suffering from a range of medical conditions with different backgrounds and beliefs to your own.
• Innovative – strong problem-solver, who thinks outside of the box to identify solutions and opportunities.
• Supportive – a team player and fantastic communicator, with good emotional intelligence.
• Fun and Passionate – understand that homecare can bring joy and happiness to a customers' day, and strive to achieve this.
Knowledge and Skills
• Excellent spoken and written communication skills including computer literacy. Attention to detail and accuracy
• Understanding of good customer service and how to identify those who display good customer service skills
• Experience of the social care sector and an excellent understanding of how to deliver safe and effective care to customers at home
• Good knowledge of legal responsibilities and national standards in relation to domiciliary care and support and how to apply these in practice. A clear understanding of customer rights (e.g. the importance of respecting the customer's privacy, dignity, autonomy and independence)
• A teaching/training qualification (attendance at a train the trainer course would meet this criteria)
• Ability to work as part of a team and to lead others
• Understanding of systems to maintain confidentiality in relation to customers, staff and the business
• Ability to prioritise workload, work under pressure and meet deadlines
• Confidence to manage business relationships at a senior level and to influence other key stakeholders
• Ability and willingness to follow Bluebird Care's policies, procedures and instructions
Additional requirements
• Willingness to work flexibly and to keep knowledge and skills up to date
• You will need to obtain a satisfactory criminal records check and evidence that your name is not listed as barred from working with vulnerable people
• Full drivers licence with no more than 6 points, Class 1 business insurance and a current MOT (if using own car for business purposes)
Desirable criteria
• Diploma in people management or other relevant recruitment qualification, PTLLS award in Education and Training.
• Experience of delivering training in social care
Other Informaton
• NB salary scale pro rata 20 hours per week. There may be scope to increase the hours if required
• This post is available due to further development of the business
• Interested parties are encouraged to come to the office for an informal chat before deciding whether to apply
• As part of an office restructure, there are plans to create a Recruitment and Engagement Manager role. It is possible this will also be a part time post, or alternatively, potentially a full time post if combined with the training role.
• Closing date 30th September 2022