A career to be proud of
If a career in social care interests you, but you're not sure if you have what it takes, why not take a look at the information below to help guide you on your way:
The core skills and values you need to work in social care
Qualifications to start work in social care
Training courses
Apprenticeship opportunities in social care
Volunteering opportunities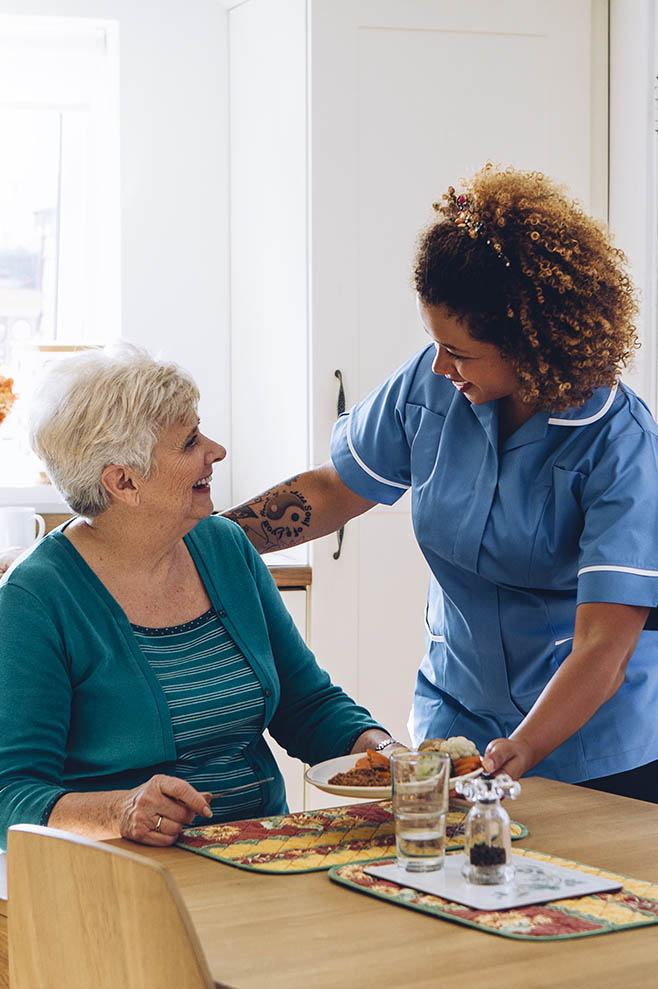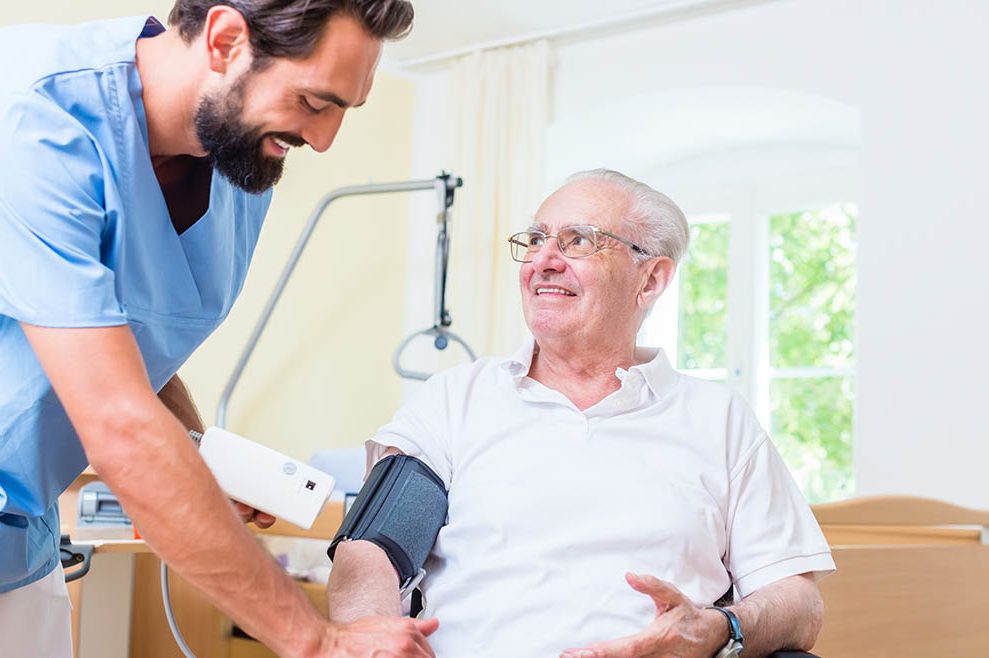 The core skills and values
It takes a certain type of person to work in social care. You'll need core skills such as English, basic numeracy and have an enthusiasm for problem-solving. However, it's your values and attitude towards working with people who need care and support that matters most.
Values working in social care
The core skills
At Proud to Care Hull, our values are compassion, competence, communication, courage, care and commitment. Have you got what it takes?
Here's some of the values and behaviours you will need to work in social care.
Treat people with dignity and respect.
Good at working with others.
Committed to quality care and improving lives.
Willing to learn and develop at work.
Here's some examples of how these values might look in your daily work.
You spend time listening to people to get to know them and their needs.
You respect people's right to make their own choices and decisions.
You're committed to working as part of a team.
You give people your full attention and help people when they need it most.
At Proud to Care Hull, our values are compassion, competence, communication, courage, care and commitment. Have you got what it takes?
Often the skills you need will be specific to the job you're applying for. However, everyone working in social care needs English, number, digital and employability skills, including problem solving and team work – together these are known as core skills.
English skills, including the ability to:
The skills are used to communicate with people, write a care plan and read and follow a risk assessment.
Number skills, including the ability to:
do calculations
record numbers
understand measurements
use schedules/programmes and plan work.
They can be used to record fluid intake, count medication, measure and record weight and calculate staff wages.
Digital skills, including the ability to:
find and manage digital information
use digital technology with people
complete eLearning.
They can be used to update digital handover notes, send emails, use remote appointment systems and use assistive technologies.
Employability skills, including the ability to:
problem solve
work in a team
plan own learning and development
manage own health and wellbeing.
They can be used to prioritise workloads, manage work/ home life balance, respond well to challenging behaviour and adapt to changing demands at work.
Qualifications, training, apprenticeships and volunteering
Qualifications can play an important role in learning and development and there are a wide variety available within adult social care. From degrees, diplomas to a range of smaller awards and certificates which are more focused on specific topics, take your pick!
Degree
A degree in social care work equips you with more specialised knowledge and skills, and can allow you to seek a wider range of career opportunities, particularly in management roles. There is also an opportunity to complete a degree by going down the apprenticeship route too.
Diplomas
Diplomas are qualifications which enable you to develop your skills, knowledge and behaviours required to become competent in social care. Diplomas have optional units to allow you to develop your knowledge and skills in areas of interest to the organisation you work for.
Awards and certificates
Awards and certificates are shorter in length than a diploma and they will focus on a particular area of specialism. They enable workers to continue their professional development through qualifications.
Care certificate to be included?
The following qualifications are available for the adult social care workforce, from entry level into the sector and career progression. Click on the links below to find out more about each qualification.
An apprenticeship is a great way to develop your skills and knowledge to become a confident and skilled care worker. If you already work in social care, you can do an apprenticeship to help you progress in your career.
Many apprenticeships are available upto degree level and can last between 12 months and two years. You'll be required to complete an assessment at the end of your apprenticeship.
Volunteering is a great way to get workplace experience. People choose to volunteer for a variety of reasons. It offers the chance to give something back to the community around you, while it also provides an opportunity to develop new skills. At times it can be challenging but volunteering produces some amazing rewards.
There are lots of volunteering opportunities in social care and they often include roles such as drivers, befrienders, receptionists, bereavement and loss visitors, fundraisers plus many more! With more experience and confidence you may then wish to apply for a paid post.
Find out more volunteering opportunities in Hull (opens in new window)