Full time
Part time
Salary/Hourly Rate: Above minimum wage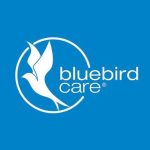 Website Bluebird Care
Bluebird Care in Hull and surrounding area is looking for people to join our great team of care workers supporting adults to live independently in their own homes. This is due to an unprecedented demand on our services.
Vacancies include:-
Hourly paid care visits during the day, evenings, weekends, night sits, day sits and live-in care positions.
We are looking for those who have a genuinely caring nature, either experienced or maybe those looking for an opportunity to change their own lives by doing something different. This can be those newly retired and looking for a new role in life, or a younger person considering career options. Or anything in between!
Working as a care worker in the community is a very special and privileged thing to do. It is not for those who want an easy work life. Indeed, the role is very challenging, which is why the rewards can be so great. We believe that putting a smile on someone's face is the greatest gift you can give to anyone.
To enable you to look after the wellbeing of your customers, it is imperative that we as employers, look after you.
What we can offer you:-
·         Competitive rate of pay above national minimum wage with a pay award pending
·         28 days' paid holiday
.         0.20p per mile
·         Workplace pension
·         Free uniform/PPE's, company smart phone, personal safety alarm and other 'essential' equipment
·         Free DBS checks
·         Full and free training for those with no experience
·         Free access to our newly launched Training Academy
·         Access to our patented 'Career Journey' which includes personal and professional development
·         Flexible working patterns that can work around your personal commitments
·         New Staff Benefits Board, includes free MOT tests and discounted car repairs for car drivers, access to company cycles for non car drivers, access to wellbeing support, 'Refer A Friend Scheme' with financial reward, free bus pass if needed for work (can be used for personal use also), Bluelight Card, free membership of NACAS
·         Employee awards (monthly and annual) to acknowledge loyal service and good practice
·         Permanent contracts and guaranteed contracted hours once probationary period completed (subject to conditions)
You will support your customers by providing some of the following:-
Personal care, washing/dressing/bathing, shaving, continence care shopping, housekeeping, meal preparation, escorting customers to appointments and social outings, companionship, light domestic and ironing, administration of medication, assisting with moving and handling if required.
We strongly value the importance of establishing professional relationships with our customers, every care visit is a social call and the tasks specified on their care plans will be achieved in a natural and supportive way.
To help us achieve this, unlike other care providers, we are declining formal local authority contracts that put pressure on the delivery of quality care. Our customers want continuity of care by a care 'team' and with no rushed visits.
Our values and principles:
We have no illusions that social care in the UK is in good health. In fact there is a care crisis that is increasingly played out in the media.
At Bluebird Care we are developing a different approach to how we support people and welcome the involvement of any employee in our social, fund raising and campaigning activities to support our communities.
Please make contact with our friendly team if you want to discuss further, this can as formal or informal as you want, you may wish to chat with one of our care workers who will provide you with an honest and no holds barred picture of a 'day in the life of a care worker'!
Contact us:
Email: Hull@bluebirdcare.co.uk
Telephone 01482 332 267
Website www.bluebirdcare.co.uk/hull