Flexible hours
Full time
Part time
Salary/Hourly Rate: £10.00 per hour (regardless of age)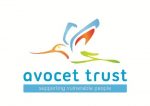 Website Avocet Trust
We are now recruiting for both full time and part time care assistants, we have a variety of contracts available to suit the fluid nature of our employees and we are happy to discuss this with you! We have vacancies in both East Hull and West Hull areas.
You will be joining a caring, dedicated and compassionate team of people who wake up in the morning to make a positive difference to the lives of vulnerable people!
Successful applicants can expect to earn £10.00 per hour regardless of age. A pay review is pending in April 2022 in addition to the uplift of the National Living Wage. Also the Avocet Trust will pay a further £50.00 for a sleep over shift. ,
The Role – Care Support Worker
We support people with learning disabilities and complex needs whose difficulties may include physical, emotional, learning, behavioural, psychological and social challenges, and quite often, a combination of many of these difficulties.
In addition to this, you will be responsible for:
·         Delivering care and support to vulnerable people in a skilled and professional manner.
·         Being a Key Worker to clients, coordinating and updating clients care plans.
·         Being the line of communication as appropriate with families, friends and the relatives of clients.
·         Administering or supervising the administration of medication.
·         Participating, helping and assisting in all household tasks as required.
·         Empowering all clients to make their own personal choices in relation to their support and personal development.
·         Ensuring that all day-to-day activities and planned client holidays are achieved.
·         Ensuring that clients receive options of good quality nutritional meals of their choice each day.
The successful applicant will be able to work a variation of early, late and night shifts on a rotational basis.
What we want from you:
Supporting our service users is hard, not every day is the same and you will be challenged but we will support you.
You do not need any formal experience within social care to be considered for this role, we would like to see evidence of life experience, or a similar caring experience previously.
We will make sure that you have full training, regular mentoring and on-going career development in a supportive working environment.
We look after our staff too!
Benefits:
·         Bike to Work Scheme.
·         Discounts for Membership at Hull City and Leisure facilities.
·         Death in Service benefit.
·         BHSF Health Scheme
·         On-site parking.
·         Access to the Blue Light Card concession scheme.